OUR GROUP HAS HIKED THE AT IN THE SMOKIES AND THE CHATTOOGA RIVER TRAIL OVER THE LAST 10 YEARS.



























New trip to Mt LeConte in middle October 2003, perfect cold weather.

---
Last trip, perfect weather- 12 bear & 30 dear. November 2001






1998 trip to Mt LeConte, the colors were better than ever.




On our way up the mountain, we ate lunch under a huge ledge at Alum Cave Bluffs.






The next morning the cold front had passed and the weather was cold and clear. The most beautiful mountaintop experience we ever had, with white clouds down in the valleys, no haze, all color.




Just a few of the water falls found in the park, there are thousands!

---
Live Cam of the SMOKIES Mt Le Conte

Weather conditions in the SMOKIES

Mt Le Conte and lodge at summit

Write us and tell us your experiences in the SMOKIES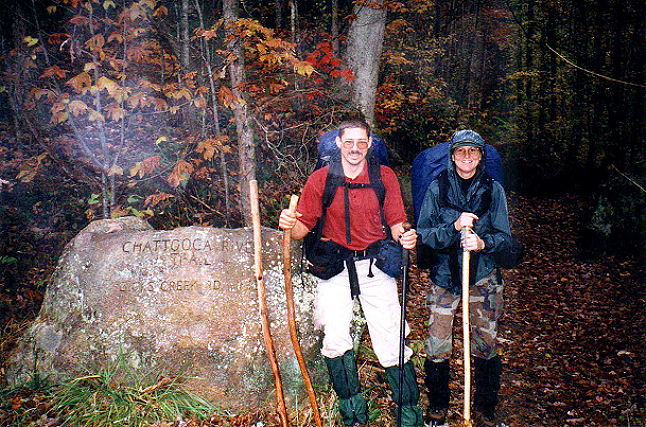 RAIN ENDED A GREAT 4 DAY HIKE.
The rain came late in the trip, so we did two days of hiking in one day. But the scenery was even better with all the fresh, cleaned forest around us. We all went river rafting in the same area as the movie DELIVERANCE, very cool!
back