Artifacts & Fossils



















Years and years of Fossil and Artifact hunting.
Sandy - Mammoth finds and points.
Kim & Jason's - Awesome Spearheads and Megs.
Jerry - Fishing & Hunting Expeditions.



Gorget found in two pieces, two different dives, with 4 ancient repair holes. The two pieces
were found three feet apart on bottom. Was it lost in river.....or washed in from bank?




Paleo Enterprises
See Jim Tatum if your serious about Fossils and Artifacts, he Appraises, buys, sells & repairs A/F's
Canoe Outpost Peace River
Canoe the peaceful Peace River 364 days a year



http://www.sonandersonartifacts.com/index.html

Links to other great sites with Fossils and Artifacts, look below.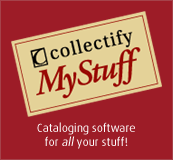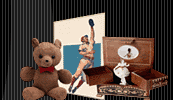 After hunting for several years I have found the perfect software for your Fossil and Artifact Collection.
Jason Sandoval: The Shark Connection web site


NORTHWEST
ARTIFACTS BROKERS
ARROWHEADS
DART POINTS
STONE TOOLS
BONE TOOLS
STONE ARTIFACTS
BONE ARTIFACTS
BASKETS
BEADS

THE TOTEM POLE: IN CHEROKEE NC, Built in the late '20s by Cherokee Native American Hugh Lambert, The Totem Pole, located on Highway 441 North in Cherokee, NC, is the oldest shop on the Qualla Boundary (Cherokee Indian Reservation). It is currently owned by Mr. Lambert's son, Roy.

The shop offers a large variety of souvenir items along with Native American artifacts and Civil War relics. Among the artifacts are bannerstones, axes, points (arrowheads), pottery, gorgets, pendants and many more. The artifacts are from neighboring states including Alabama, Tennessee, Mississippi, Pennsylvania, Ohio and others.

The top two floors of the building have been renovated and are available for rentals. The middle floor has a full-size kitchen and a front porch with swing and rockers. Both floors are set up to sleep up to six people. Check the calendar page on this site for date availabilities and contact us for reservations.

Visit the web site for more info www.thetotempole.net


These guys have it together, great site- personnel finds from the Arkansas area.
Great fossils from all over the world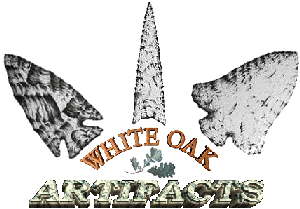 Richard Reed & Dennis Durrance Lots of great Artifacts & books for sale.



Kevin Dowdy's ArtifactsGuide.com
Superior references for Indian arrowheads, relics, points and artifacts.

Brian Stockings Excellent site


Excellent site: Artifacts, Dealers, Auctions, collections, chat rooms.....


Kevin Lee has a real nice site, with lots of Artifacts for sale with pictures.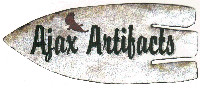 Rob Bartell's very nice site.

Nate Curtis's Artifacts
THE NATURAL EARTH skilled knapper and carver Mark Condron creates beautiful and unique art objects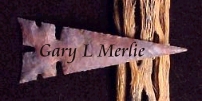 Flint knapper from central Illinois, if I could only find a point as good as his.
Mark's Relic Site
Mark's personal collection web site.

ARKANSAS OZARK ARROWHEADS
Joe E Vandiver's artifact site


Arrowheadhunter.com By Charles Rich

JC and CJ welcome you to
Arrowheads Plus!

| | | |
| --- | --- | --- |
| | . | SHARK TEETH!! |
Brenda and Richard from Arroweb1
Great personal site of artifacts and bottles.