---


Finished solid oak Glass top Fossil table, 14 inches deep x 6 foot long To order one, email to alert1@cyberstreet.com or fireplum42@yahoo.com

---






First trip to the Santa Fe river, found very little for 2 days then right as we were leaving,
found a great spot right at the boat ramp......well I had to stay another day.
August, 1999- Found points right to the minute a t-storm hit as we were going home.
Found 2 real nice beveled Bolens, a long serrated Pinellas, a big black contoured knife, bone pin with engraving,
and a antler knife handle, short Pinellas, 2 other medium knives, about 40 bone pins, and 10 broken points & scrappers.
But the best was a Atlatle hook/spike, made of bone with incising marks.




1999: First time ever found more than 4 points in a day........I almost got greedy





1999. Every trip this year has been very productive. The house is about to fall over from the weight in the fossil room.
Paleo-fossil permits are required for any fossil or artifact collecting in Florida.











Various photos of point from all over







These are points from Florida - Acilla river, Desoto groves, Hillsborough river, Peace River and Tampa bay palms.
Thanks George for the expeditiarys.
---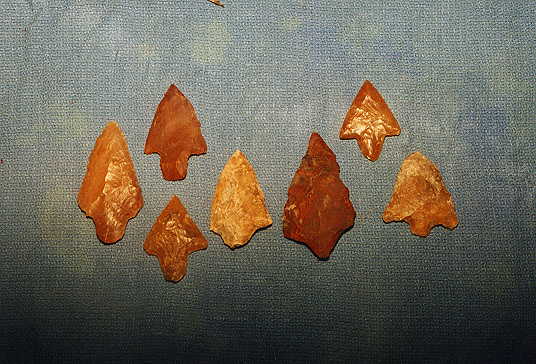 The three of us had a really good day, all orange-tan chert, found at a work site of the original inhabitants of Florida.
Hillsborough river camp, Several thousand years old!.....thanks George !!!
---
Went on a fishing trip to chocolasky, I caught a whole pound of fish! that's with the plugs.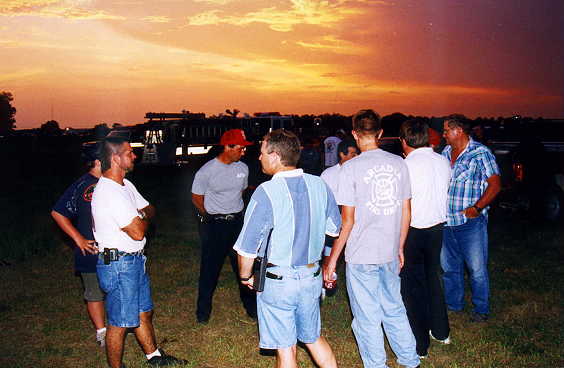 1990: Waiting to set off the 4th of July Fireworks, about 25 firefighters helped set up the display.
We shoot off the 30 minute display with a custom made firing box.
this was the first year the fire department was responsible for the show.





1989: Peace river points, found the first one right in front of the canoe pickup, then a year later another in the exact same spot.....
laying out in the open on flat limestone, then several more over the next few years in same area.........




1980: The first big point from Desoto county, 1980
This point was found in three different pieces and times in the yard - separated by about 2 years and 500 feet!
Mom found the tip in the back yard in 1979, then I found the base and middle at front gate in driveway in 1980.





1977: Walrus material from Sarasota county, found in bottom of pond while being dug at Uncle Owens.
We were kids playing in the marle bottom. Tusk, skull with brain cavity and other skull bones.
1975: In the beginning......Mom and Dad would take us fishing down to the spillway on Cow Pen Slough,
there were high banks covered with small sharks teeth and other little fossils. Over the years we found a gallon or so of teeth.
Sarasota, Florida
Home - Contact
---