---

Fog bow over ranch...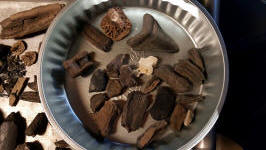 May 6th, 2016: Fossil trays and big meg from creek.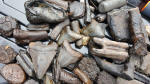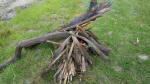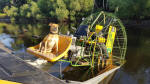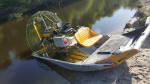 sunk the airboat overnight with a bolt leaking slowly.......sparty jumped in and it sank in 5 seconds flat!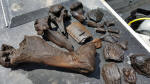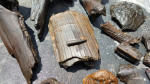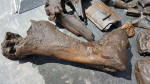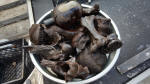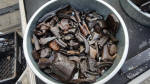 April 30th, 2016: Camping trip and fossil recon- found some big bones and teeth.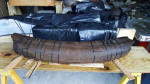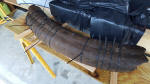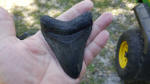 April 24th, 2016: Found a nice 4.25 inch perfect Meg in creek. and got it on gopro.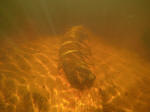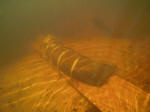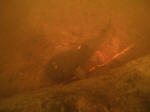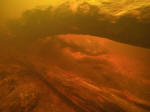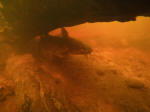 Underwater photos with new GoPro camera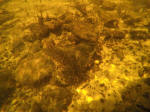 GoPro of Meg and Video 1 and Video 2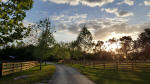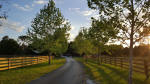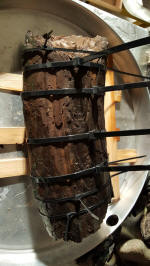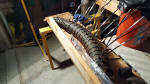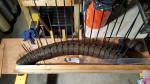 Nice sunset and green spring...........zip tied the tusk, hopefully after a slow drying it is still whole.
2016 APRIL 17TH: First day out of the 2016 season, finally got a day off to hunt fossils- guess what?......found a mammoth tusk!
looks like the end, hopefully the other end is still attached......
moving the tusk to the truck, about 7 feet were exposed, the rest is sticking out of the bank.....awaiting the return trip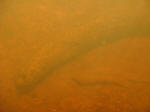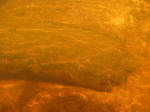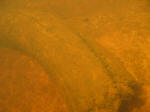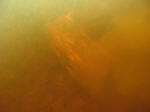 Underwater photos before moving.
April 17th, 2016: First day out fossil hunting- find a mammoth tusk!
---


Finished SOLID Oak Glass top Fossil table, 14 inches deep x 6 foot long To order one, email to alert1@cyberstreet.com or fireplum42@yahoo.com
You can no longer remove artifacts from Florida rivers.
But you can remove fossils with a fossil permit from the state.
---
04/14/2019 08:04:57 AM